Hey kittens!
So for awhile now the boyfriend and I have needed new bedding pretty badly. We had a cute red damask bedding I had picked out while ago but the quality of the fabric proved to be pretty bad quality and stuffing started coming out so we threw that out. Now we just have two duvets and black covers on them which is lovely except for the fact that we have an orange cat, Pumpkin, who sheds like crazy! So I decided to find some cute bedding online and want to share it with you incase you're in the same predicament.
For real though, this duvet is so perfect. I am maybe just a tiny bit obsessed with bats and what could be more better than a duvet with bats on it?!
What's more classic goth than black and white stripes? It's classy but still a bit dark and would be so flattering in our bedroom.
Even though it's not really creepy cute it's definitely cute! I love me some leopard/cheetah print and although it's a bit bold I just think it would be purrfect in my bedroom!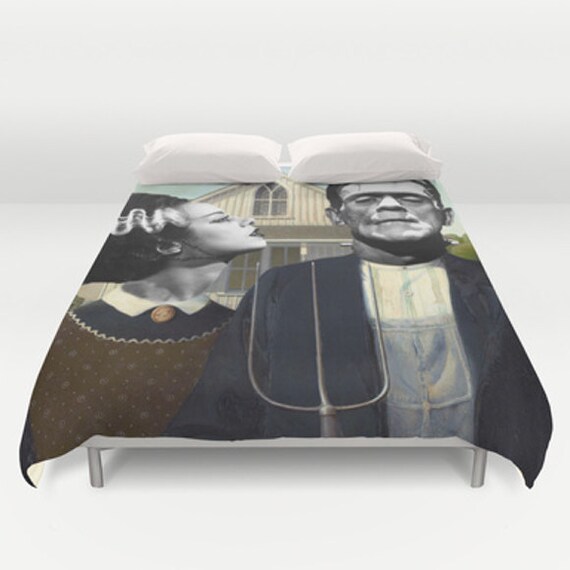 $189 Frankenstein and Bride American Gothic Duvet
Lets be honest, it doesn't get much better than this! Frankenstein's monster and his bride? On your BED? I think it's creepy, cute, and hilarious! A wonderful twist on the American Gothic!
So what do you think of some of my bedding choices? A little too crazy? Just right? Let me know!