Hey guys! I really wanted to show you my adorable Quiji Board side bag!
Also I am having some troubles on my new laptop but I will write another blog about that after this one and what has been going on lately!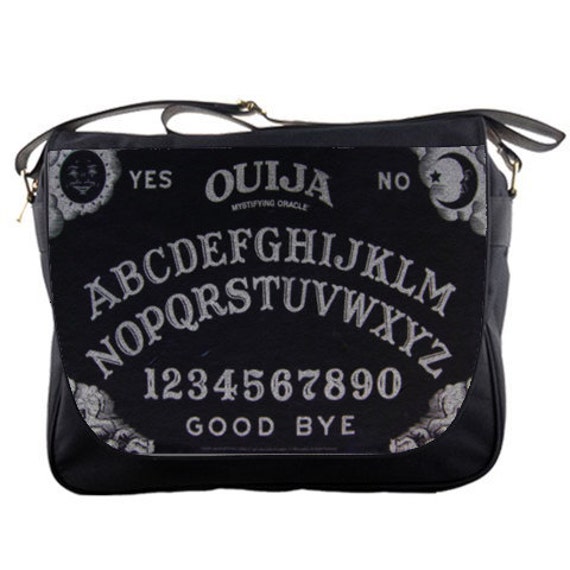 Anyways! I was just searching Etsy and I for some reason remembered Quiji boards, so I looked those up and found this adorable bag! The price was a bit steep for a bag but the shipping was fine! The bag came in a few weeks, it didn't take a long time at all really which I was happy with since it was coming from so far away!
Sadly though, it did not come as shown!
My bag's image on the front is zoomed in and blurry and low quality, which is not the worst but it's not what I payed for!
The inside of the bag is also different too. Mine did not come with the pen/cellphone section on the outside of the bag under the flap, and it didn't come with a divider in the middle which I was really looking forward too.
As you can see the picture is cut off and I didn't have any pictures of the inside on my phone, but I did email the seller so hopefully they can do something about this!