Hey guys, so I have BADLY neglected my blog, it's just that I lacked inspiration to write anything. But I am back again, I just need to make myself write the blogs, I need to write one about
My creeper shoes
My life
Concert/Calgary
My Summer summary
My Ipsy bag
And lots more!
So this blog will be about the concert I just went to and Calgary!
On the 16th me and my boyfriend went to Calgary with our friend Maxie to the A Day To Remember concert with The Ghost Inside and Pierce The Veil! So we went up there early because it's three hours away from where we live and we had to find Maxie's aunts house/Maxie's soon to be house, and then make our way to the concert!
So we got to the concert way to early, and I had arranged to pick the tickets up at Will Call and I really didn't have any clue how to get the tickets or what to do, so we got there about three hours early because I thought we could just pick up the tickets but turns out we couldn't until doors opened! We all felt so out of place there, considering it was mostly younger "scene" girls because of Pierce the Veil, but they weren't as annoying as I had anticipated with their excited screams when the doors opened!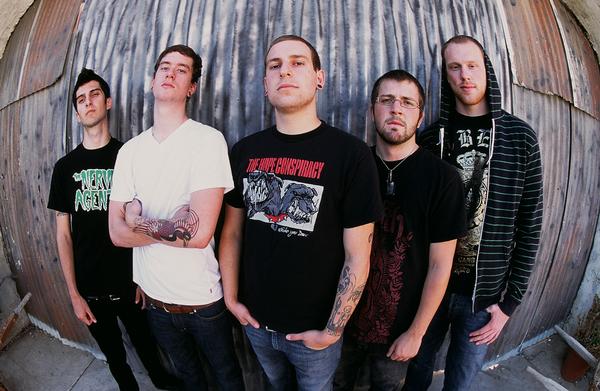 The Ghost Inside was absolutely amazing, I had listened to them a bit over the year but since we were going to the concert we religiously listened to their new album and learned all the words which I really like to do because it makes a concert so much more funner if you can sing along! They were amazing, just amazing! And when we were standing in line to get our tickets the singer walked right by and no one even noticed, except my boyfriend! Which I find really funny because I thought they were a way bigger band than they actually were, but I definitely see them rising to the top soon!
After The Ghost Inside, it was Pierce the Veil which for lack of a better word just simply sucked. I'm not their biggest fan, but I used to listen to their older music a lot, like Bestitos, Caraphernelia, and similar, and hearing them live was totally disappointing. They missed a lot of lyrics, Vic's voice was terrible, and they didn't do their own songs right. He also pronounced Calgary like Cal-gar-ehhhh, multiple times which was a bit annoying. I honestly feel embarrassed for them because they have SO many fans who look up to them and fangirl over them and I really just think they should have tried harder for them, honestly. I tried to sing along and apparently I knew the songs better than Vic himself.
But then A Day To Remember came on, and wow. They were PHENOMENAL! I know every song lyric for lyric for the most part, and it was the most amazing feeling seeing Jeremy on stage and being able to sing along with him! He did not mess up any parts and after seeing PTV and being that let down they certainly brought me back up! ADTR did a FOUR song encore which is pretty amazing, with two acoustic songs! They had beach balls thrown into the crowd, toilet paper rolls, and at the end confetti! It was the best thing I have ever seen! I was absolutely exhausted after and I can say that I would definitely come see them again!
I'm really thinking about seeing The Ghost Inside again when they're with The Devil Wear's Prada but I will see because I am definitely going to Lamb of God in November!
Make sure to follow me on
Bloglovin
,
Instagram
, and
Twitter
for updates about blogs as well as other cool stuff!
(PS! If you followed me on Bloglovin, please follow again. Because I changed the URL of my blog and I lost all my followers!)